Outward Bound experience benefits printer
04 July, 2013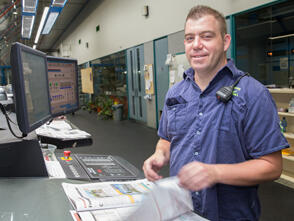 Shane Baskiville, 32, relished the challenges of his Outward Bound course in the Marlborough Sounds, funded by a grant from Trust4Skills.
Shane took part in Outward Bound's eight-day Navigator professional development course in November 2012. A month earlier, he had completed his reel-fed printing apprenticeship at APN Print – Ellerslie. He went on to be selected as one of five finalists for the Apprentice of the Year Award, sponsored by ICON Digital Printing Papers.
Shane heard about Trust4Skills through his CMITO Training Advisor.
"When I heard what Trust4Skills had to offer, I always had it on my mind that I could benefit from this to further my skills and help me with my future goals of becoming a leader within my workplace," he says.
Trust4Skills is a joint employer and EPMU (union) initiative that makes grants to people working in the print, publishing and packaging industries who want to get ahead through further education. While eligibility criteria apply, grants have been approved for participation in Outward Bound courses, conferences/seminars and industry-related study.
"The Outward Bound course consisted of indoor theory sessions learning the type of leadership skills required to manage yourself and others, and applying them by doing outdoor challenges in the stunning Marlborough Sounds environment," Shane says.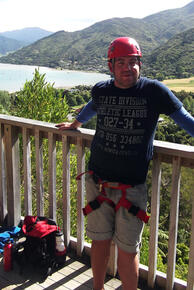 Working with his fellow Outward Bound course team members, Shane tested out his new skills on a wide range of activities. These included a high ropes course with a flying fox at the end, an 11-hour hike, two days of sailing and rowing on an old navy cutter, a two-night bush solo (plenty of time to think about the future) and rock climbing.
"To finish off we did a 12km run of the Queen Charlotte track. Rock climbing would be the one that pushed me mentally and physically, especially because I got challenged to only use one arm to pull myself up," Shane says.
"I am very grateful Trust4Skills accepted my application to help me get to Outward Bound. If you really want to up-skill and progress in your career, this is the perfect way to start - apply to Trust4skills."
Shane plans to study towards PrintNZ Training's Diploma in Print Management as a next step toward his goal of becoming a shift supervisor and eventually working in upper management.
"I now have the confidence and tools required to get me to the next steps in my career."
For more information about Trust4Skills or to apply for a grant, visit 'Apply for a grant' or email ruth.cobb@printnz.co.nz